I have been wanting to do this for some time. However, when it comes to learning new things on the computer...well, let's just say that I have made more then one long distant phone calls for help.
(
Thanks Anne and Denise.)
I have made some wonderful friends through blogging and wanted to introduce you to three of these ladies through my blog.
First is Patti from
Notes from Home
.
I was introduced to her through a mutual friend.
As Anne was telling me about Patti, I knew I wanted to get to know her.
I haven't been disappointed.
Patti is funny, honest and loves people. You can feel it through her blog.
Without further ado, here's Patti...
First of all, thank you Alamama for asking me to be a guest blogger- what an honor to be invited here! If you're not familiar with me, just pour yourself a cup of tea, pull your chair up to the computer and get cozy...we're gonna be besties by the time this is done;)
I asked Alamama to give me some topic ideas that she wanted me to post about. You know- to narrow things down for me? Cuz sometimes I tend to ramble. It comes from having too many kids, I think. My mind is always going in a kazillion directions, and it takes some prompting to reign it in. Staying focused is not a particular strength of mine.
So one of the topics she suggested was mothering a large family. I'm pretty sure Alamama was referring to the
amount
of children we have. And not their
size
. Because if you saw us in real life...well, let's just say we're not exactly giving the tall people of the world a run for their money. I like to think of us as vertically challenged. It sounds so much nicer than plain old short doesn't it?
Where was I...oh, yes...staying focused...on....mothering a large family!
By today's standards I guess you could consider us a large sized(as in amount) family. My husband Sam and I have ten children, ranging in ages 22 to 9 months. We are blessed with 7 boys and 3 girls, the youngest of whom, Lily, was born with a lil' something extra. We like to call that "something extra" designer genes, but some people call it Down syndrome ;)
I never planned on being a grand multipara when I was younger. That's latin for a woman who has carried six or more pregnancies to a viable stage. In English it just means crazy.
Sam and I looked at each other shortly after we were married, and nine months later out popped Jason. That's pretty much all it took. I've discovered that if we even
think
about having another child, my body goes into full blown reproduction mode, no questions asked.
So here we are, ten kids later, and I have to say that I am more blessed today with ten, than I was with two. People always ask us how we do it financially, and honestly? It's a miracle of God. It truly is. We're not living in a mansion, but we have so much more today than we did 20 years ago. I really do believe that God provides for us when we are open to receiving His blessings- whether that be two kids or ten. Where God guides, He provides.
SOOOOO, staying focused...and in conclusion...(don't you just love it when preachers say that? I am sooooo tempted to guffaw loudly when ours does, but being that I'm his wife....that probably wouldn't go over too well.) IN CONCLUSION, I am going to list 3 things I know now, as a mother of many, that I wish I knew when I started out as a mommy.
1)
It sounds cliche, but it really does go by too fast
. Just blink, and those little bundles of joy in your arms are leaving your nest forever. So cherish each moment- the dirty diapers, the runny noses, the terrible twos and even the frustrating fourteens. And the next time your 3 year old drops an entire roll of toilet paper (your last) in a freshly filled-to-the-brim toilet...smile, count to ten, and think, "this too shall pass." And head straight for the
liquor cabinet
chocolate. Reese's are my drug-of-choice for these types of situations. King-sized if the toilet was loaded.
2)
Less is more
. Our kids really don't have to have all the latest and greatest toys and gadgets and doo-dads. My children get more pleasure out of making family memories than any x-box or Intendo (as my 3 year old calls it) could give. As we approach the Christmas season, my littles are peppering me daily with "where are we going to put our tree up this year?" and "are we still gonna decorate gingerbread houses like we do every year?" and "are we going to get the snowman mugs down soon?" It's the little things in life that make sweet memories for our children. And besides, do they
really
need that new Webkinz... when they can't even remember to take the real dog out?? before he leaves little morsels of chewiness for tiny toddlers to discover?? Methinks not.
3)
PRAY. PRAY
.
PRAY.
Mommy fuel is not enough. And it runs out fast. We need God's fuel. Actually, we need God to just turn our gas-guzzling SUV's into Prius's. (how's that for politically correct? hehehe, in real life I drive a 15-passenger Dodge Van. Take that,
Swagger Wagon
!)
Staying focused....our SUV/Prius transformation only happens through prayer. Daily doses of it. LARGE daily doses. The truth is- I can't parent or teach or nurture or correct or love or guide my children into serving God and being productive adults in and of myself. I need a supernatural infusion, I need Holy Ghost Help to keep me running on all 4 cylinders...in short- I need God. And if I don't take time to get ahold of him, all of my mommy efforts are in vain. When I'm at the end of my rope mentally, I need to pray. When my kids are seeming to go wayward, even in small areas, I need to pray. When I feel overwhelmed and under-appreciated and just maxed out on every front...I need to pray.
Be anxious for nothing, but in everything by prayer and supplication with thanksgiving let your requests be made known to God
.
Philippians 2:4
So those are my little Mommy nuggets of wisdom...not pearls by any stretch, but maybe some food for thought in your daily diet here in bloggyland.
...and hopefully tastier than those morsels my dog Tillie left for me behind the papasan this morning.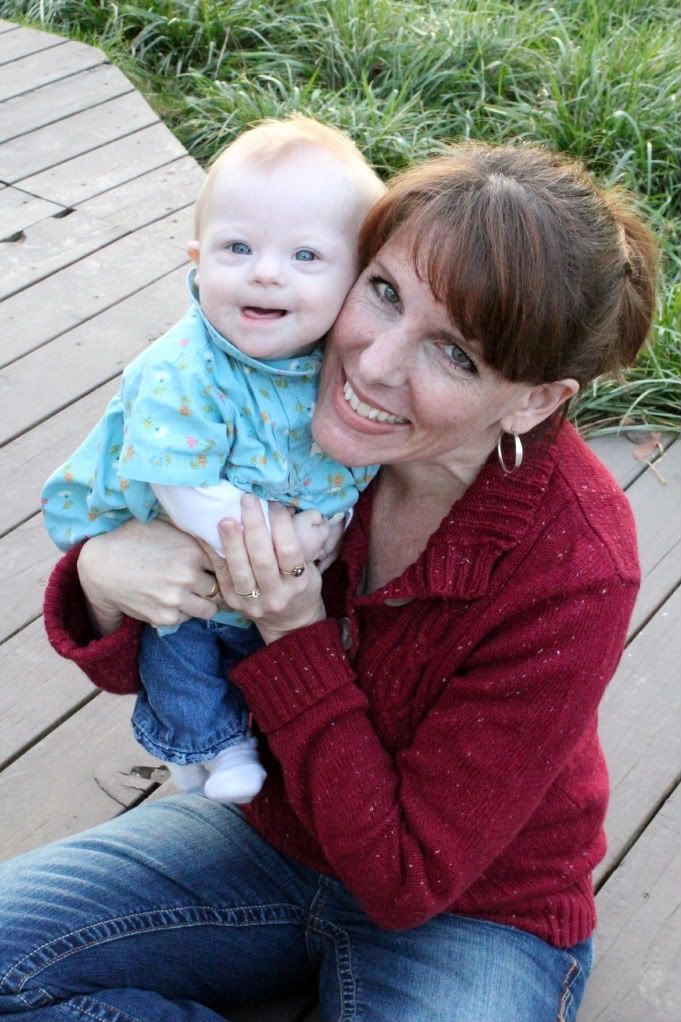 Think I'm gonna buy me a
Webkinz!!